How to Make the Most of Your Artist Bios: The Essential Guide for Galleries
It's important to make the most of your artist bios. If they're both well-written and used effectively they can also be a great tool for your digital marketing strategy.
An effective artist bio is a great way to introduce and engage collectors in an artist's work. Unlike an artist statement or CV, it is usually a concise summary about the artist and their work. A good artist bio will provide the collector with enough information to make them want to learn more, without overwhelming them with too much detail. It's important to make the most of your artist bios. If they're both well-written and used effectively they can also be a great tool for your digital marketing strategy.
Read our guide below for all you need to know about writing the perfect artist bio and how to incorporate it into your marketing strategy.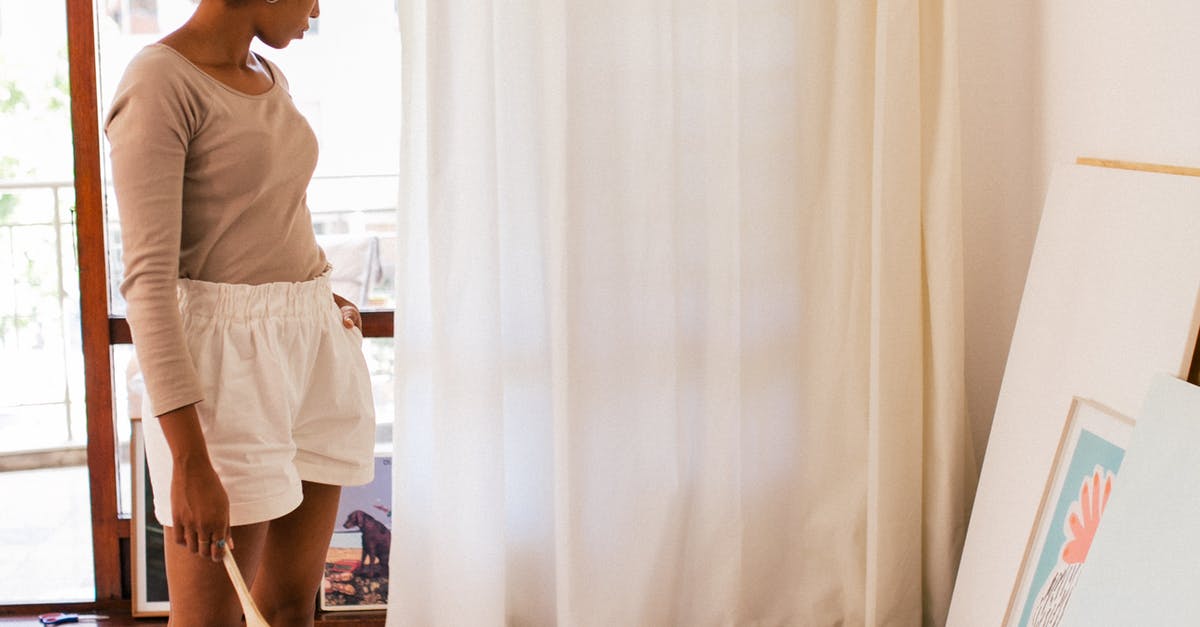 What Things Should You Consider to Write an Effective Artist Bio?
Use this list below as a helpful guide when writing your artist bios. Don't worry about including every item on the list, in some cases, some criteria may not work depending on the artist. Use this as a guide to figure out what works best for your gallery and artists.
The Length of the Artists Bio
The length of your bios should be no more than 150 words. As mentioned before, the artist's bio is a concise summary, not a detailed list of the artist's exhibition history and achievements. Why should you stick to a 150 word cut off? An article by Artsy notes that museum studies on audience engagement have shown that anything longer than 150 words does not keep the reader's attention. Note that is the recommended maximum length so if you keep your bios shorter, 80-100 words, that works too. It's best to keep them succinct and to the point, rather than adding too many embellishments.
Craft an Engaging First Sentence
The first sentence is the most important part of the bio. It's where you grab the reader's attention and make them want to learn more. Spend time crafting an engaging first sentence. Try to open with a sentence that summarizes the artist's work and states what is most important about them, rather than opening with biographical information.
Readability
The user experience is important to keep in mind. It seems simple, but there are plenty of published artists' bios that are unpleasant to read.
Confusing layouts, ugly font, hyperbolic praise, artspeak, too much information in one place: they all add up to a cluttered and irritating experience for readers.
Keep it clean and simple. You may want to try to fit a lot of information in, but don't get too bogged down in details or flowery language. Keeping it short and to the point will make sure it's readable and friendly for your audience.
Educate First Vs the Hard-sell
Describe the artist's work. To do this, focus on their medium technique and style. As well as the subject matter or main themes of their work. You can also include information that may not be too obvious from images of their work, like further insight into their method or process. Try to highlight what sets them apart and what is significant about their work. You can also include where they draw their inspiration from.
If possible, position the artist and their work in the context of art history, by time period, or art movement. Or you can place the artist in a wider cultural context. This could be specific to the political, social, or technological climate that they work in.
Engage the Audience With Artist Quotes
Include a quote by the artist, if it's relevant and it adds substance to any of the topics listed above. However, don't include it as filler content just to add length to the bio.
Stay up to date on the latest from ARTERNAL
Most Common Artist Bio Mistakes to Avoid
Lengthy Artists Bios
Avoid writing bios that are too long and have too much information about the artist's CV, awards, and exhibition history. However impressive the information may be, long lists are a good way to lose your reader's attention, it's best to keep it short and to the point. You could always highlight a single notable award or exhibition, but careful not to go overboard.
Spelling and Punctuation
Avoid spelling and grammar mistakes. Proofreading is important. We recommend having at least one or two other eyes review your bios. Mistakes are easy to make, especially when you're close to the material. But missing these simple errors can diminish your gallery's reputation and authority. Don't underestimate the value of a good proofreader.
Out of Date Artists Bios
Make sure to keep your bios up to date. Avoid outdated bios by regularly checking them, once a year or so, to be sure they have the most up to date information. This is also an easy mistake that can damage your gallery's credibility. This is especially important if you work with talented emerging artists.
How Can Artist Bios Help Your Digital Marketing Strategy?
Now that you know the foundation of how to write a great artist bio, it's time to make the most of them and incorporate them in your larger digital marketing strategy.
SEO and Artists Bios
One important factor to consider is SEO or search engine optimization. SEO is defined by Moz as "the practice of increasing the quantity and quality of traffic to your website through organic search engine results." In other words, producing quality content in a way that search engines recognize as valuable to your audience so you rank higher in searches. A well-written bio with SEO in mind can help your gallery website continue to rank for keywords and search terms over time. So when writing your artist bios, think about what terms your audience will be searching for and incorporate those keywords into your bios. Keywords could include the artist's name, subject matter, medium, or style of work.
Backlinks from Artists Bios
Along with using relevant keywords in your artist bios, another SEO factor to consider is link building. Search engines recognize your website as more important when reputable websites link to your website (also called backlinks). This, in turn, will also help you rank higher and get more organic traffic. To accomplish this start building relationships with organizations that you want links from. When it comes to backlinks, quality is more important than quantity.
You can also use internal links to help with your SEO strategy. Link keywords or phrases in your artists' bios to other pages on your website, again only if relevant. Moz offers a detailed beginners guide if you'd like to learn more about link building.
Use Social Media and Digital Tools to Share Your Artist Bios and Track Engagement
Social Media Strategy and Artists Bios
Work with your artists and make sure that you're on the same page when it comes to posting on social media. This way your social media initiatives will be mutually beneficial. When artists post about their work, it's important they tag your gallery in the body of the post as well in the image they post. This will help drive traffic to your gallery website where you can engage with clients and continue conversations.
After your artist bios have been published make sure you're set up with Google Analytics to track website engagement. Google Analytics collects and records user data so you can see what's working and what areas might need improvement on your website. With Google Analytics you can find out which content or artists are performing best, how your visitors are finding your content, and information about your visitors. Check out expert digital marketer, Neil Patel's blog to learn more about Google Analytics and how you can make the most of this free service.
Advanced Social Marketing Strategies with Artists Bios
The new battleground for galleries working with artists is the artist's social media profile bio page. It's now some of the most valuable real estates in the digital world.
Influencer marketing is a powerful strategy for galleries to use with their artist bios. Andrew Chen, a startup growth expert, mentioned that "Whoever controls the link controls the business model for the new economy that's being built." Once a gallery has established a mutually beneficial relationship on social media with the artists, they can create a pseudo influencer marketing program that can treat artists as influencers and give galleries how to measure each artist's Social Media ROI.
Let's dive into this in more detail. Here's a screenshot of Andrew Cranston social media profile.
If we look at the link on his profile we can see it's from INGLEBY Gallery. Upon clicking on the link it goes into Andre Carnston's artist bio on their gallery webpage.
Andrew has linked his social media profile to his artist bio from INGLEBY. Every time Andrew makes a post and viewers click on his profile link, the gallery is getting more exposure. This is an actionable strategy most galleries can put into action. Establishing an influencer marketing program with your artists is a great way to grow your following.
You can take your Google Analytics to the next level by using UTM Parameters to see which individual artist brings the most traffic from social media. Check out Neil Patel's blog article on UTM Parameters to learn more.
Examples of Artist Bios
If you need more inspiration, before you start writing your artist bios, check out a few examples of our favorites on Artsy:
You might also like these articles:
Interested in taking your gallery to the next level? Contact us today to learn more.