Break Down Data Silos and Increase Your Art Sales
ArtTech will help the art industry climb out of the dark ages of data analytics.
ArtTech will help the art industry climb out of the dark ages of data analytics
The art industry is stuck in the dark ages of data analytics.
Consider for a moment how the operations of galleries and auction houses are traditionally managed. One proprietary system might be used to manage sales, while another might be used to collect information about collectors. Still another system might be used to handle communications. These days, art institutions are expected to work with a tremendous amount of data from any number of sources — but with so much of it contained in siloed systems, a lot of the information can get lost.
Art institutions that want to compete in the 21st century will need to adopt CRM tools and automated platforms if they want to stay competitive. Unfortunately, the art industry's ability to do this is hindered by its avoidance of ArtTech, a neologism my cofounder at ARTERNAL, Sean Green, has used to describe the leveraging of new digital technologies to digitize the art world.
ArtTech tools help to collect, store, and analyze disparate streams of data, allowing auction houses, galleries, and other art institutions to work with greater integrity and transparency across digital ecosystems.
What does it look like to desilo operational processes and systems? What happens when art industry professionals are able to use a single source to manage all of their data? As chief technology officer at ARTERNAL, it's my job to answer these questions — and I consider it my responsibility to share it with professionals working in the evolving 21st century art industry.
Other Industries Are Ahead of the Curve
Data silos are expensive and inefficient. What gallery or auction house has the human resources to sift through all of the data that sits in separate, non-communicating databases? In fact, annually, poor data quality (AKA data that companies simply store on databases) costs businesses worldwide between $9.7 and $14.2 million annually — for the US economy, this number could rise to a whopping $3.1 trillion.
Connecting siloed data isn't a new conversation — many industries have been focused on this for years. For example, in 2019, the Big Data analytics market had reached nearly $30 billion in the banking industry, allowing banks to provide better, more personalized customer service to their customers.
Being able to analyze Big Data has allowed banks and financial institutions to root out illegal activities such as money laundering and manage risk with greater integrity.
The art world should take note, as new anti-money laundering laws are set to disrupt our entire industry in 2021. Earlier this year, the US Senate passed into law the Anti-Money Laundering Act of 2020 (AMLA), which will require art sellers to identify and register the owners of limited liability companies (LLCs). This means that soon, it will be much harder for criminals or even high-net-worth collectors to use shell companies to hide their identities when buying art.
Stay up to date on the latest from ARTERNAL
What Siloed Systems Mean for the Art Industry
Imagine what it would mean to have fully automated, completely connected operational processes. First, it would allow art industry professionals to create Know Your Customer (KYC) procedures necessary for following anti-money laundering (AML) regulations. In addition to identifying LLCs, automated KYC can help check international watch lists of sanctioned individuals and organizations — and provide ongoing monitoring.
While these checks and balances will stem sales from criminals, they will also increase sales from a much broader audience. Automated CRM tools, for example, enable galleries and other institutions to communicate with greater efficiency with collectors. This helps grow lists of potential collectors and reach individuals (such as people who aren't uber-wealthy) who previously might have been overlooked.
Who isn't familiar with Artsy, one of the biggest online databases of art in the world that makes art more accessible to a global audience? This increased democratization of the art industry wouldn't be happening without ArtTech — but more institutions need to start using its digital tools.
How, exactly, can art industry professionals desilo their data? First, it's important to acknowledge that taking data from different stakeholders and systems and trying to throw it all together is impossible without technology and big data.
Times are changing. I believe that 2021 will be the year more art institutions switch out their outdated, siloed systems for a single, consolidated system that allows them to offer bespoke service to collectors. Using an all-in-one platform like ARTERNAL enables various stakeholders to access only the information they actually need, when they need it. This will not only build trust with would-be collectors, but it will lead to what every art industry professional is aiming for — more sales.
You might also like these articles: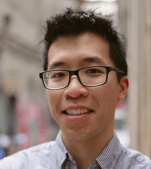 As CTO, Ray is in charge of architecting a secure product so that it scales appropriately. As well as leading a team of engineers to work in an agile and fast moving environment. Recent global events have forced dealers to revisit their model, focusing on digital platforms to sell art. As an entrepreneur in the Art + Technology industry, Ray is dedicated to providing leading software solutions to develop alongside the art market's demands.