How a Know Your Customer (KYC) Checklist Will Help Dealers Follow New AML Regulations
The new anti-money laundering regulations are complicated, but they can be followed to the letter by dealers who use a Know Your Customer checklist.
The art world isn't known for its transparency. In 2016, the Panama Papers — a leak of 11.5 million files from a Panamanian law firm — showed that hundreds of thousands of secretive offshore shell companies are used to hide assets belonging to the rich and famous. These assets include fine art and collectibles.
A recent report by Deloitte estimated that $4 billion to $6 billion in art is stolen each year, and that figure very likely represents only a fraction of the total amount of art exploited to launder ill-gotten gains. Although the true value of art in circulation is difficult to know precisely, Deloitte calculates that ultra-high-net-worth individuals hold about $1.62 trillion worth of art and collectibles — a number expected to increase to $2.7 trillion by 2026.
In an effort to curb the washing of dirty money, the U.S. Congress on Jan. 1, 2021, overwhelmingly enacted the Anti-Money Laundering Act of 2020 (AMLA) as part of the National Defense Authorization Act. The law expands the U.S. government's subpoena powers granted by the 2001 Patriot Act, and it is expected to have a profound impact on the art world, as it may soon require art and antiquities dealers to follow new "Know Your Customer" (KYC) regulations. Not only does the new legislation include reporting and record-keeping requirements, but it also mandates the identification and registration of owners of limited liability companies (LLCs), which are often used to obscure ownership.
At the very least, a robust KYC policy should decrease the likelihood that an organization "will become a victim of illegal activities perpetrated by its 'customers,'" according to the Federal Reserve Bank. Yet as one of the cofounders of ARTERNAL, a consolidated platform providing revenue and relationship management, my attention is laser-focused on helping art dealers and other industry professionals improve relationships with collectors. Therefore, while most art dealers are not financial institutions and don't yet have all of the same requirements, I believe that art dealers must ask how well they know their customers or face possible fines, sanctions, or reputational damage.
Fortunately, using a Know Your Customer checklist can help dealers grow their KYC operations along with expanding their client base.
Stay up to date on the latest from ARTERNAL
The Nitty-Gritty of KYC
The trend is clear. Governments around the world, increasingly aware of expanding money-laundering efforts by a variety of individuals and organizations, have been working to evolve relevant legislation such as the Bank Secrecy Act (BSA), first passed in the 1970s by the United States, and the Fifth Money-Laundering Directive in the United Kingdom.
One key component of anti-money laundering (AML) legislation involves Know Your Customer (KYC) requirements, which demands that organizations operating in some fields understand those with whom they do business. Acknowledging the heightened risk of a more interconnected world than ever before, some legislation also looks to cover third-party risk with Know Your Customer's Customer (KYCC) requirements that make it necessary, at the very least, to understand customer due diligence (CDD) and enhanced due diligence programs.
Safeguards may include checking international watch lists of sanctioned individuals and organizations, politically exposed persons (PEPs), relative or close associates (RCAs) of politically exposed persons, and a business operation or presence in embargoed nations — as well as ongoing monitoring.
Yet it's also important to understand that it's not always necessary to subject potential clients to the third-degree. Large, multinational financial institutions utilize a risk-based approach (RBA) to assess their vulnerability to legal or reputational risks and adjust accordingly. Likewise, smaller art-based organizations and art dealers can navigate these potential pitfalls by understanding the risk any given client may potentially pose.
KYC, KYCC, AML, CDD, PEP, RBA. If your head is spinning from all the acronyms, you're not alone. The new anti-money laundering regulations are complicated, but they can be followed to the letter by dealers who use a Know Your Customer checklist.
Using a Know Your Customer Checklist to Prevent Money Laundering
Since not every art dealer has the time and expertise to conduct the necessary due diligence on every customer, there are some steps they can take to help ease the burden.
First, the use of automation and third-party providers can help streamline the process and focus resources where they're needed. Identity verification, credit checks, and manual inspection of documents can be used, while more intensive reviews can be outsourced to specialized firms.
Art dealers, like financial institutions, must consider three elements of a KYC program, whether it is handled internally or externally.
How Technology Can Help With a Know Your Customer Checklist
Some of the oldest anti-money laundering legislation dates back to the 1970s, and new requirements don't appear to be designed for convenience.
Yet the technology boom of recent decades has allowed the automation of many Know Your Customer (KYC) tasks for greater efficiency, economy, and scalability. ARTERNAL, for example, is an all-in-one consolidated platform that not only provides revenue and relationship management — it also offers productivity and workflow tools to help art industry professionals streamline their processes. This allows dealers to continue offering stellar bespoke service to collectors while meeting their KYC obligations.
In other words, technology can be used to hit the "sweet spot" between robust compliance and customer convenience.
You might also like these articles: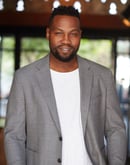 Born in Jamaica and raised in Toronto, Sean Green holds a BA in Computer Science from York University. Since graduating in 2011, Sean has been the consummate entrepreneur following his instincts, which eventually lead him to the business of art. Based in Los Angeles, Sean oversees all aspects of ARTERNAL's evolution, in partnership with his co-founders. Recent global events have forced dealers to revisit their model, focusing on digital platforms to sell art. As an entrepreneur in the Art + Technology industry, Sean is dedicated to providing leading software solutions to develop alongside the art market's demands.