Is ArtTech the next FinTech? (Hint: The Answer Is Yes)
Everybody's talking about ArtTech. But I don't think it means what you think it means.
In the art world, it's historically assumed that art plus technology equals 'Art Tech'. For many artists, the term refers to the use of technology to increase artistic production or broaden the scope of an artist's creativity. Galleries and other art institutions have also adopted the term 'Art Tech' to refer to technologies that help art dealers and other institutional professionals digitally communicate with greater speed and efficiency with collectors and other stakeholders across the art world ecosystem.
This term, 'Art Tech', is no longer adequate for use by institutional professionals. New digital technologies are poised to disrupt the entire art industry, and this phenomenon deserves its own neologism.
According to Deloitte, the wealth held by ultra-high-net-worth individuals in art and collectibles in 2016 was an estimated $1.62 trillion — this number is predicted to rise to $2.7 trillion by 2026. A massive generational transfer of wealth from baby boomers to tech-savvy millennials means the art world stands on the brink of becoming more digital.
While it may seem silly to quibble over semantics, differentiating between the term artists use to describe the use of technology in their art from the automated tools and platforms used to digitize the art world serves a purpose — it gives people a common language to describe a revolution.
FinTech, EdTech, PropTech, HealthTech, FemTech. A flurry of "–tech" neologisms has been coined over the last decade to refer to the massive leveraging of new digital technologies to disrupt various industries.
Next to join the "–tech" disruptors? ArtTech.
Stay up to date on the latest from ARTERNAL
A Case for Differentiation
In 2008, the financial crisis caused people to distrust traditional banking services. Startups began using new technologies to make financial products more accessible, affordable, and transparent to businesses and individuals, regardless of their worth. The leveraging of financial technology, now called FinTech, led to the advent of robo-advisors, cashless digital transactions, and the adoption of peer-to-peer social lending and crowdfunding as acceptable ways to keep cash circulating.
Today, technology-enabled financial solutions are the rule, rather than the exception. In 2019, the global FinTech market was valued at $5504 billion — this number is expected to have a compound annual growth rate of 23.58 percent by 2025.
EdTech, a portmanteau of 'educational technology', has also taken the world by storm. Adaptive interfaces, education-specific fundraising sites, digital tools for classroom engagement — you'd be hard-pressed to find an educational setting that hasn't benefited from EdTech. The excitement over the disruption is reflected in the numbers: In 2020, the EdTech market size was $85.8 billion — by 2025, it will reach $181.3 billion.
ArtTech also comes down to numbers. Traditionally, the art industry has relied on social media, word of mouth, and other antiquated communications methods to transmit information. The methods for communication are changing virtually overnight as a number of dealers and institutions start offering innovative tech solutions that offer more digital opportunities to connect with collectors, ultimately impacting sales and the bottom line for digital adopters.
It's impossible to know just how much value ArtTech will offer the art industry — but I suspect it will be massive. To date, the arts and cultural goods and services contribute to more than 4 percent of the United States' GDP — that's over $800 billion a year, which is bigger than the economic output of Switzerland or Sweden. This number will surely rise. Currently, galleries and auction houses are increasing their online strategies at an unprecedented rate and millennials — the next generation of wealth holders — have shown an increased interest in collecting art.
Becoming a ArtTech Pioneer
The art industry has lagged behind other industries in adopting new technologies, but it's quickly getting caught up to speed. Even before COVID-19 forced dealers to go digital, auction houses were already transitioning some of their operations online. For example, The Wall Street Journal reports that while Sotheby's garnered $575 million in online sales in 2020, it also gained a not-so-shabby $80 million in similar sales a year earlier.
At the new frontier of the digitized art industry, data analytics and reporting are the keys to success. Fortunately, becoming an ArtTech pioneer isn't complicated — in fact, new digital technologies make it stunningly simple.
Dealers need to know in real time which of their clients buys the most art, what is the most sellable price point for works of art, and which of their sales directors are most successful. They must also be able to communicate with greater speed and efficiency with collectors — especially the younger, more tech-dependent generations — across the art world ecosystem. In addition, they must follow Know Your Customer procedures, which have been prompted by new anti-money laundering (AML) regulations set to impact the art market. CRM tools and automated platforms make all of these things possible by collecting, storing, analyzing, and automating operational processes. 
My company, ARTERNAL, an all-in-one platform providing revenue and relationship management, has witnessed first hand how empowering art professionals with data and deep insights paves the way to greater opportunities in the art world. Recent global events have forced dealers to revisit their model, focusing on digital platforms to sell art.
Just as the financial industry couldn't foresee FinTech's rise of robo-advisors and cashless digital transactions, ArtTech will continue to disrupt the art industry as it joins the ranks of "–tech" disruptors. I'm excited to see how my fellow ArtTech pioneers will drive this digital revolution.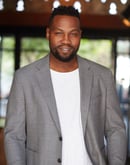 Born in Jamaica and raised in Toronto, Sean Green holds a BA in Computer Science from York University. Since graduating in 2011, Sean has been the consummate entrepreneur following his instincts, which eventually lead him to the business of art. Based in Los Angeles, Sean oversees all aspects of ARTERNAL's evolution, in partnership with his co-founders. Recent global events have forced dealers to revisit their model, focusing on digital platforms to sell art. As an entrepreneur in the Art + Technology industry, Sean is dedicated to providing leading software solutions to develop alongside the art market's demands.