5 Black Artists Work to See Right Now
As Black History Month comes to a close, I wanted to take a moment to highlight some of my favorite black artists whose work can currently be seen.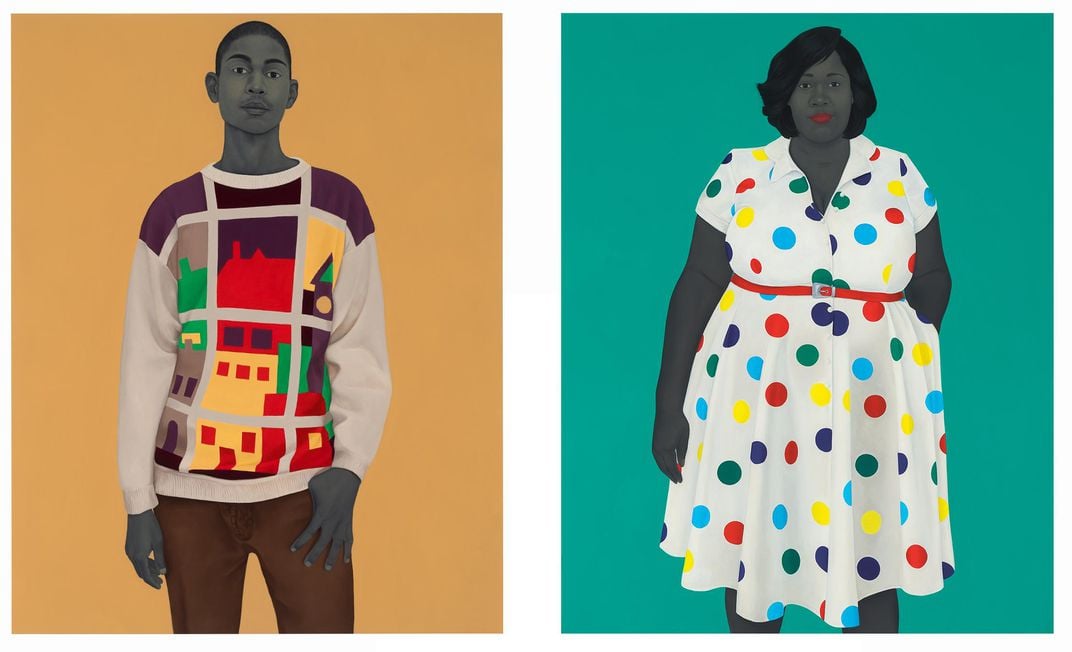 As Black History Month comes to a close, I wanted to take a moment to highlight some of my favorite black artists whose work can currently be seen, and thus, I highly recommend that you take the time to go and see.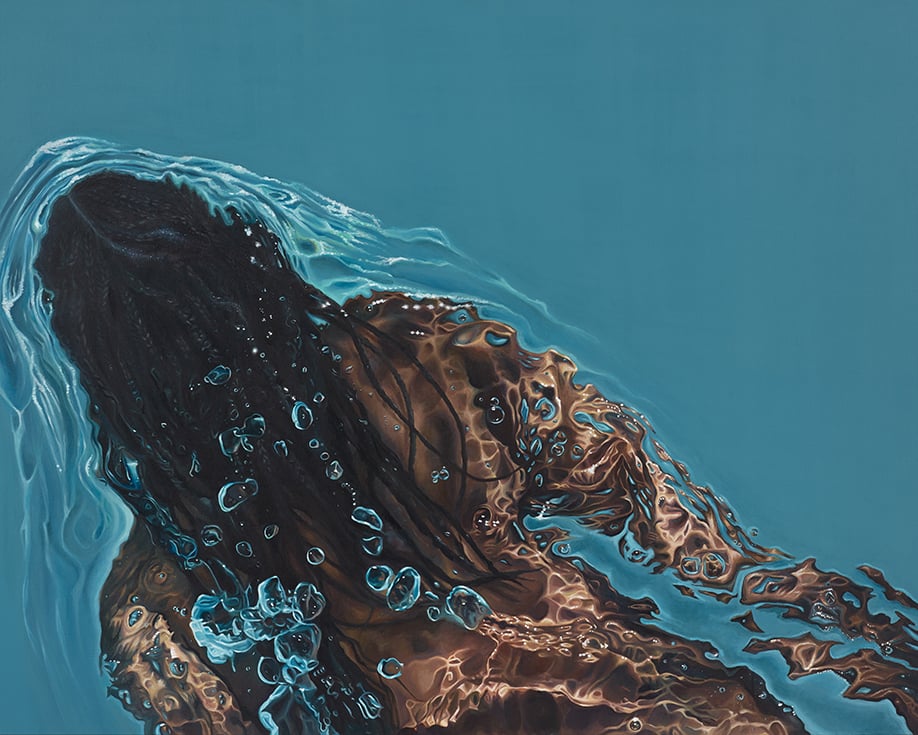 Los Angeles based artist, Calida Garcia Rawles is enjoying some much-deserved attention and praise for her magically realistic paintings of African-American men, women, and children in various stages of submersion in sparkling water. She first began painting as a teenager in Willington, Delaware before immersing herself deep into her studies at Spellman College, earning a B.A., then furthering her education with an M.A. at New York University.
As a multi-disciplinary artist, Calida's work places the viewer behind a contemporary lens on issues of race, gender, and history. With water playing a pivotal role in her work, her website provides the following elaboration.
For Rawles, water is a spiritually healing element for all people – yet she recognizes its historical connotations to racial exclusion and cultural fears. She uses the complicated duality of water as a platform to address identity politics while reimagining her subjects beyond cultural tropes. At times, her work alludes to current events, even making topographical maps of cities where acts of racially targeted violence have occurred. In other moments, her works are purely celebratory of the resilience, strength, and beauty of African American culture.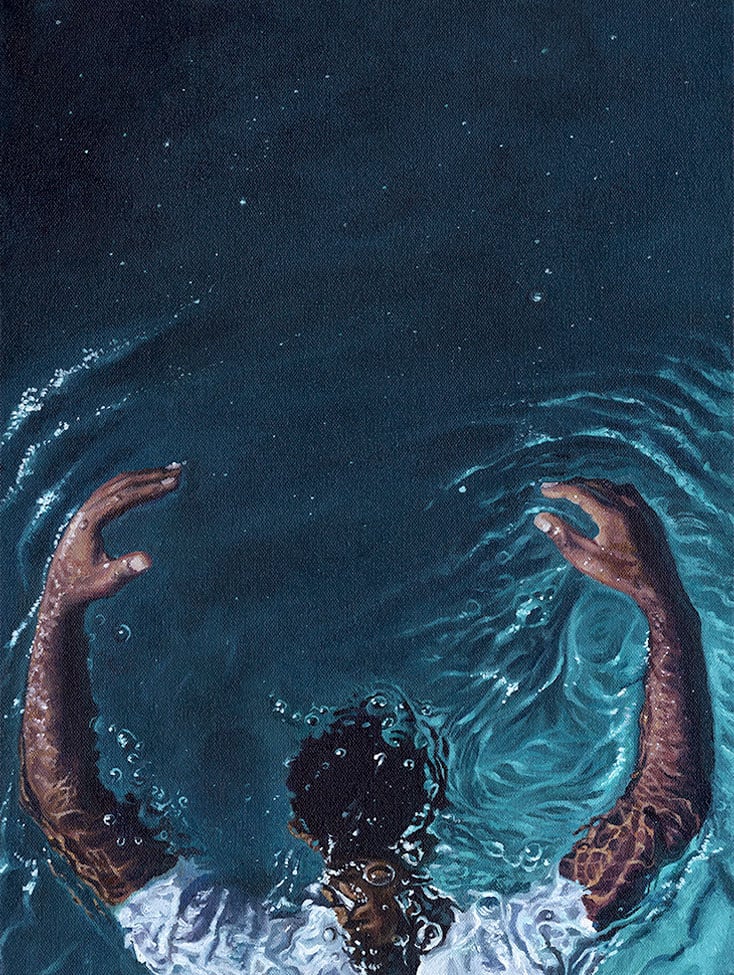 Recently, I had the opportunity to attend a solo exhibition of Calida's work at Small Various Fires, then again, enjoyed the chance to see more at their Frieze LA booth, which was devoted entirely to Calida's artwork. If you are in Los Angeles, I highly encourage you to make it into Small Various Fires to preview her work. It will be on display through March 14th. Another option, visit the Small Various Fires booth at the Independent Art Fair in New York. Lastly, and the most definitive way to see her work is by purchasing and reading the New York Times best-selling author Ta-Nehisi Coates latest book, The Water Dancer. The cover of the book is a painting of the same name, and it is by none other than Calida herself.
As a longtime follower of Derrick Adams artwork, I couldn't be happier for all of his success. His thought-provoking work comes in various forms, including painting, collage, sculpture, performance, video, and sound installations. I've had the chance to see quite a bit of Derrick's work over the years but most recently took in this glorious display while at Frieze LA via Salon94.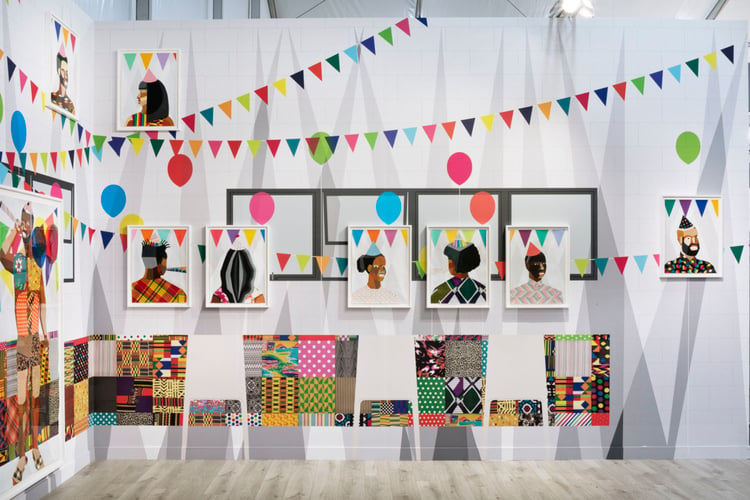 Derrick was born in Baltimore and attended school in NYC, where he received his MFA from Columbia University and BFA from Pratt Institute. His storied work has been the recipient of numerous awards like the Studio Museum Joyce Alexander Wein Artist Prize and spotlighted in solo exhibitions such as Derrick Adams: Sanctuary (2018) at the Museum of Arts and Design, New York. To have a deeper understanding of Derrick's work, I'd like to share this excerpt from his website's bio.
His work probes the influence of popular culture on the formation of self-image, and the relationship between man and monument as they coexist and embody one another. Adams is also deeply immersed in questions of how African American experiences intersect with art history, American iconography, and consumerism. Most notably in his Floater series, he portrays Black Americans at leisure, positing that respite itself is a political act when embraced by black communities.
For the best way to keep up with where and when to see Derrick's work, his Instagram is the way I do it. Just yesterday, he announced some incredible news, "I am honored to grace the cover of this important book with a topic that mirrors the inspiration surrounding my "Floater" series and much much more Author Alison Rose Jefferson and I will be in conversation May 3rd, 2PM within my exhibition at Hudson River Museum."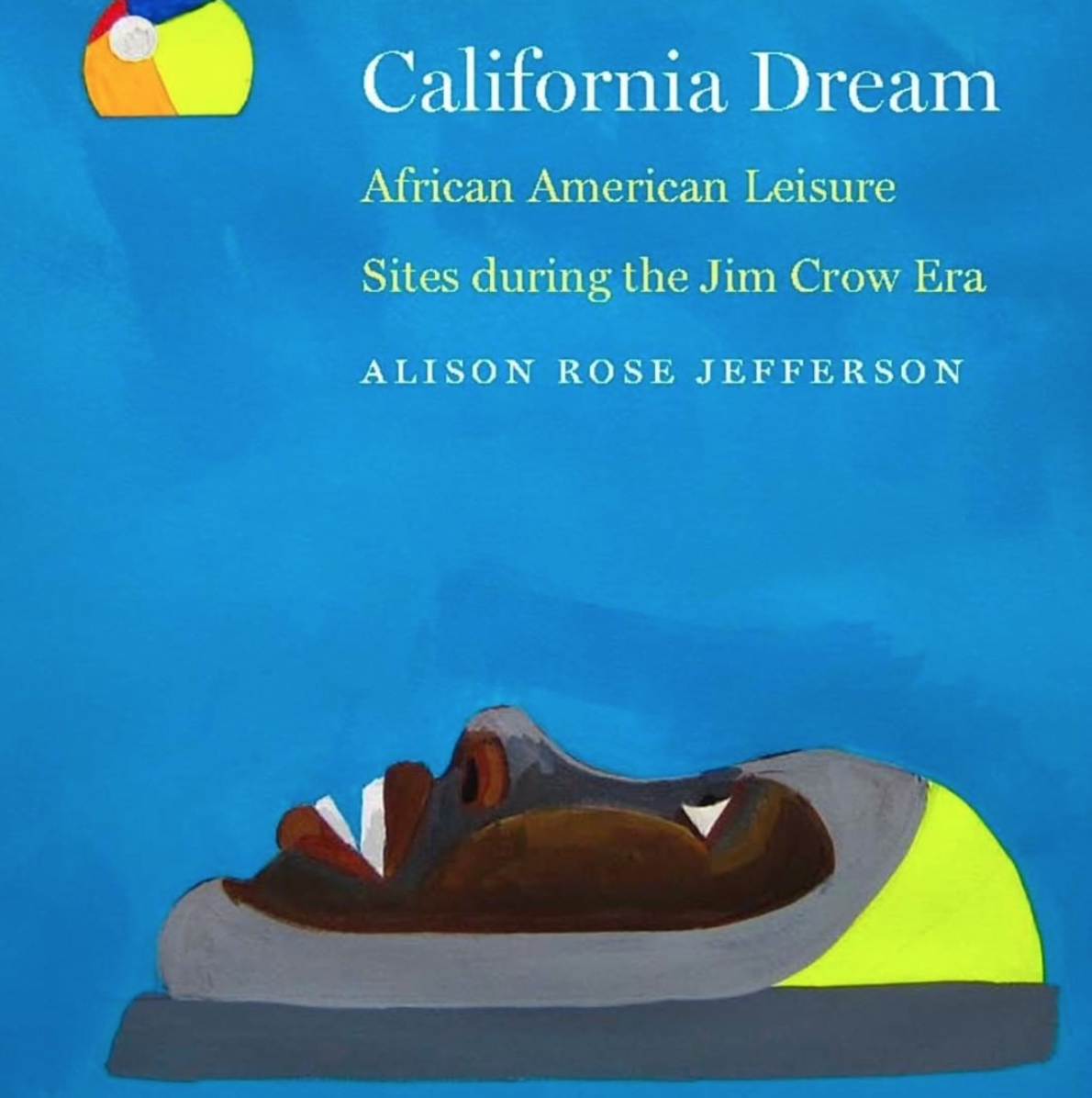 Known best for her large scale black and white drawings, Shantell is a visual artist from Thamesmead, London, but now lives and works in New York.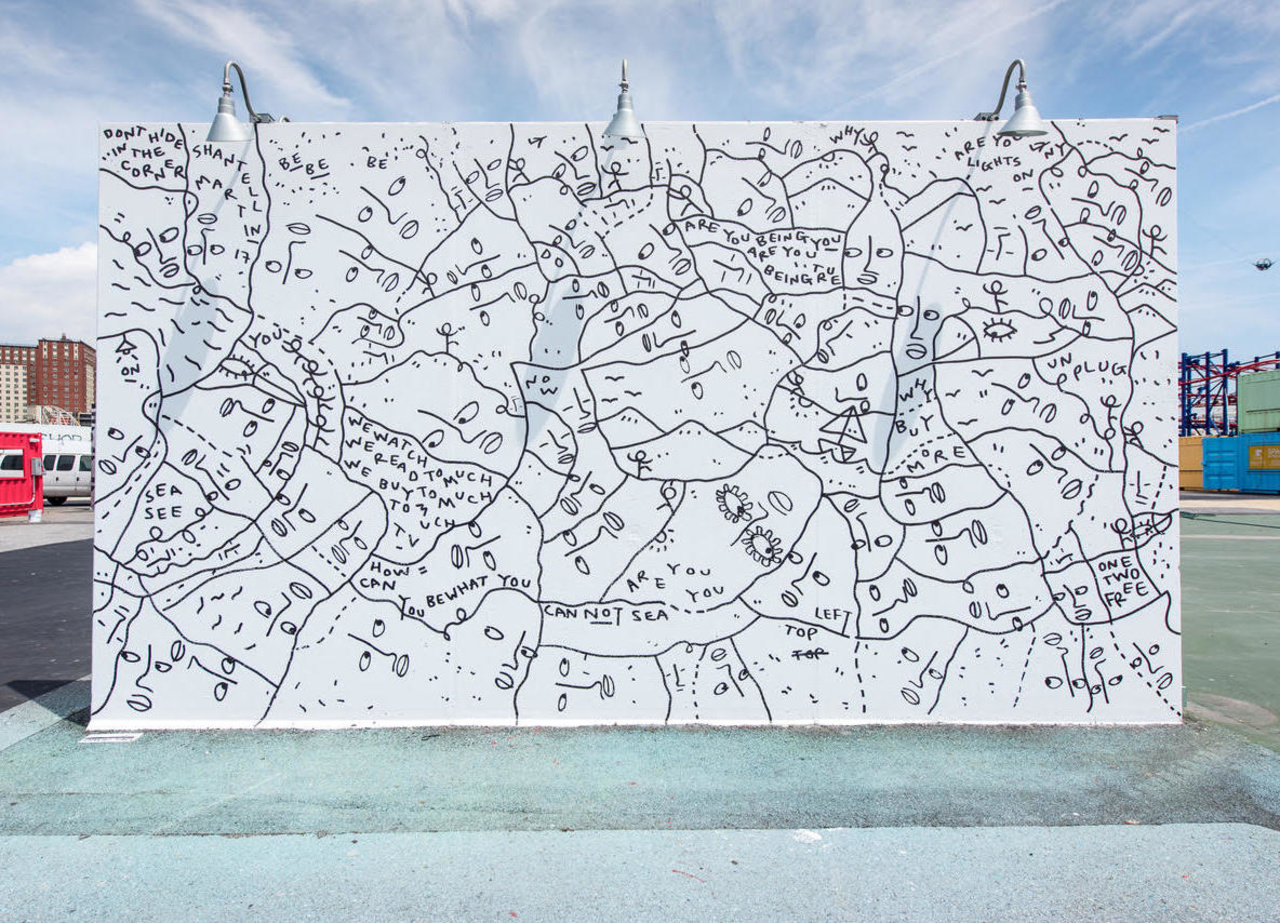 Along with exhibitions for museums and galleries, Martin frequently works on international commercial projects, both private and public, and one, in particular, that was extremely cool was her co-created live performance with Kendrick Lamar at Art Basel Miami in 2017.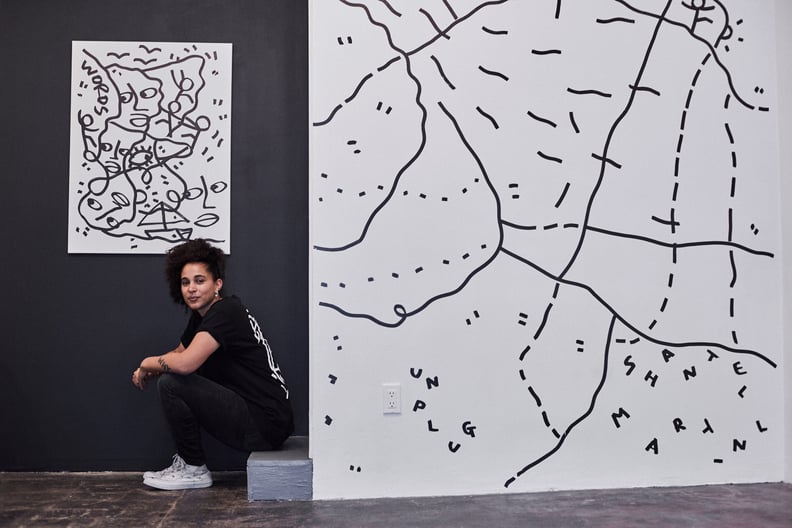 Stay up to date on the latest from ARTERNAL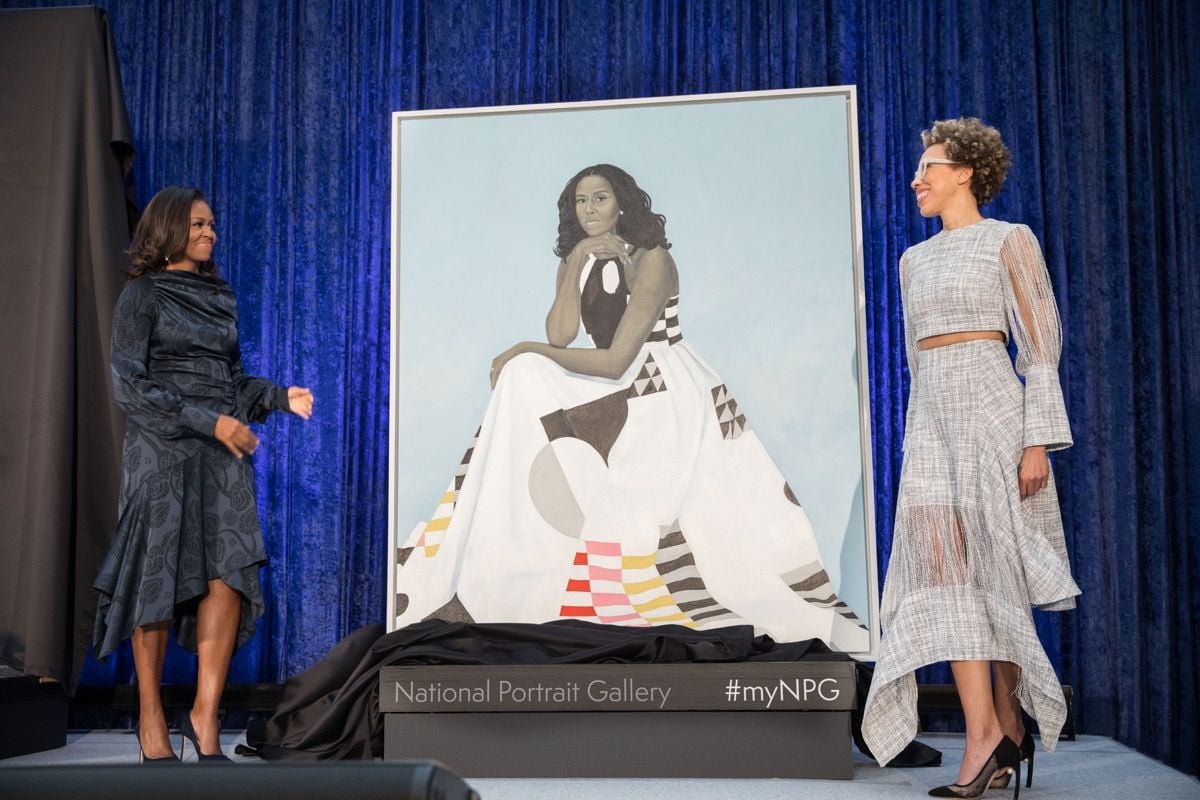 Her work depicts African American subjects set against vivid colors yet almost blank backdrops. With a hint of surrealism, the figures are subjectively life-size and extraordinarily demand attention. The faces are particularly striking in that the skin is painted in a muted gray as if it were a black-and-white photograph.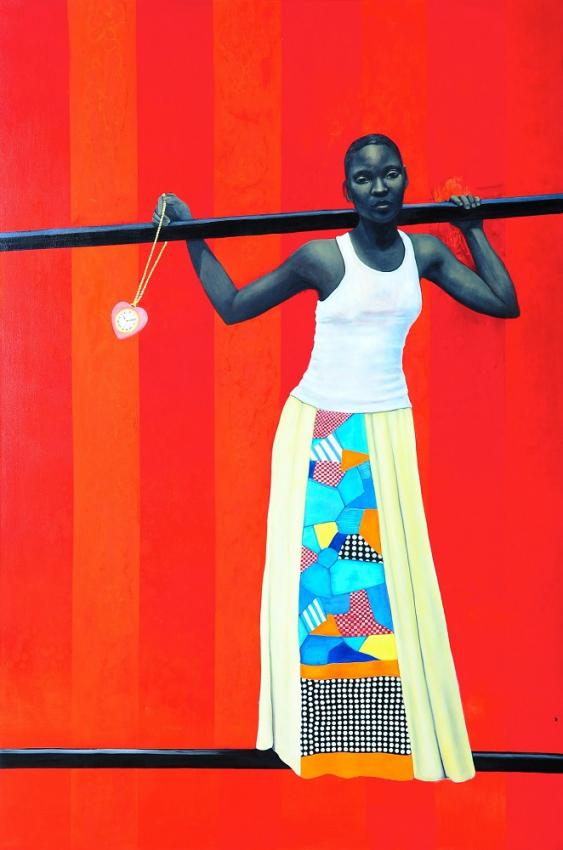 Raised in Los Angeles, California, Lauren Halsey is a contemporary artist who fuses architecture and art installation to denote the environment of urban neighborhoods like South Central, Los Angeles, where her family has lived for generations.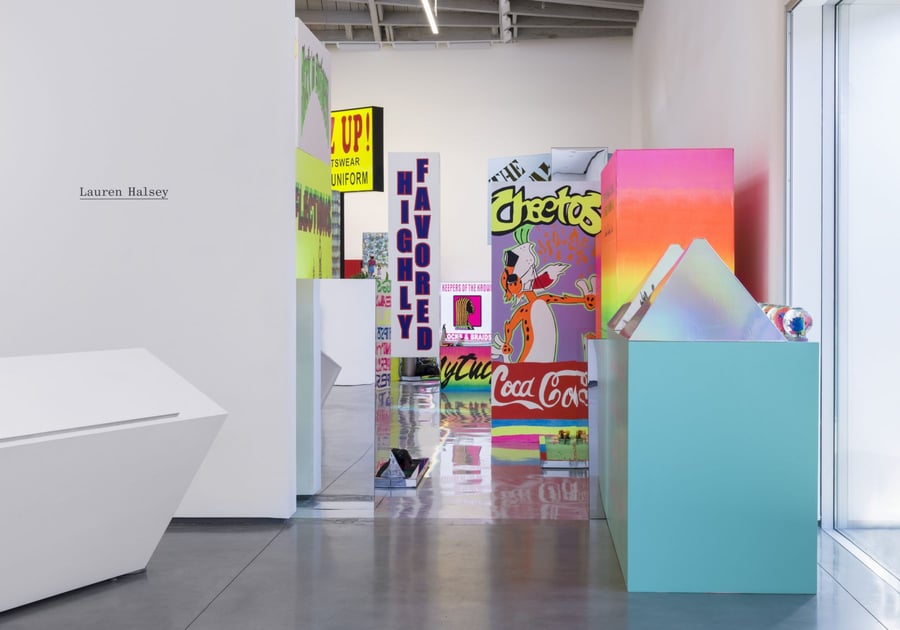 At the end of January, I had the opportunity to meet Lauren at her solo exhibition opening at the David Kordansky Gallery. Taken from her artist bio, I think this blurb best conveys what to expect from Lauren's artwork.
Combining found, fabricated, and handmade objects, Halsey's work maintains a sense of civic urgency and free-flowing imagination, reflecting the lives of the people and places around her and addressing the crucial issues confronting people of color, queer populations, and the working class. Critiques of gentrification and disenfranchisement are accompanied by real-world proposals as well as celebration of on-the-ground aesthetics. Inspired by Afrofuturism and funk, as well as the signs and symbols that populate her local environments, Halsey creates a visionary form of culture that is at once radical and collaborative.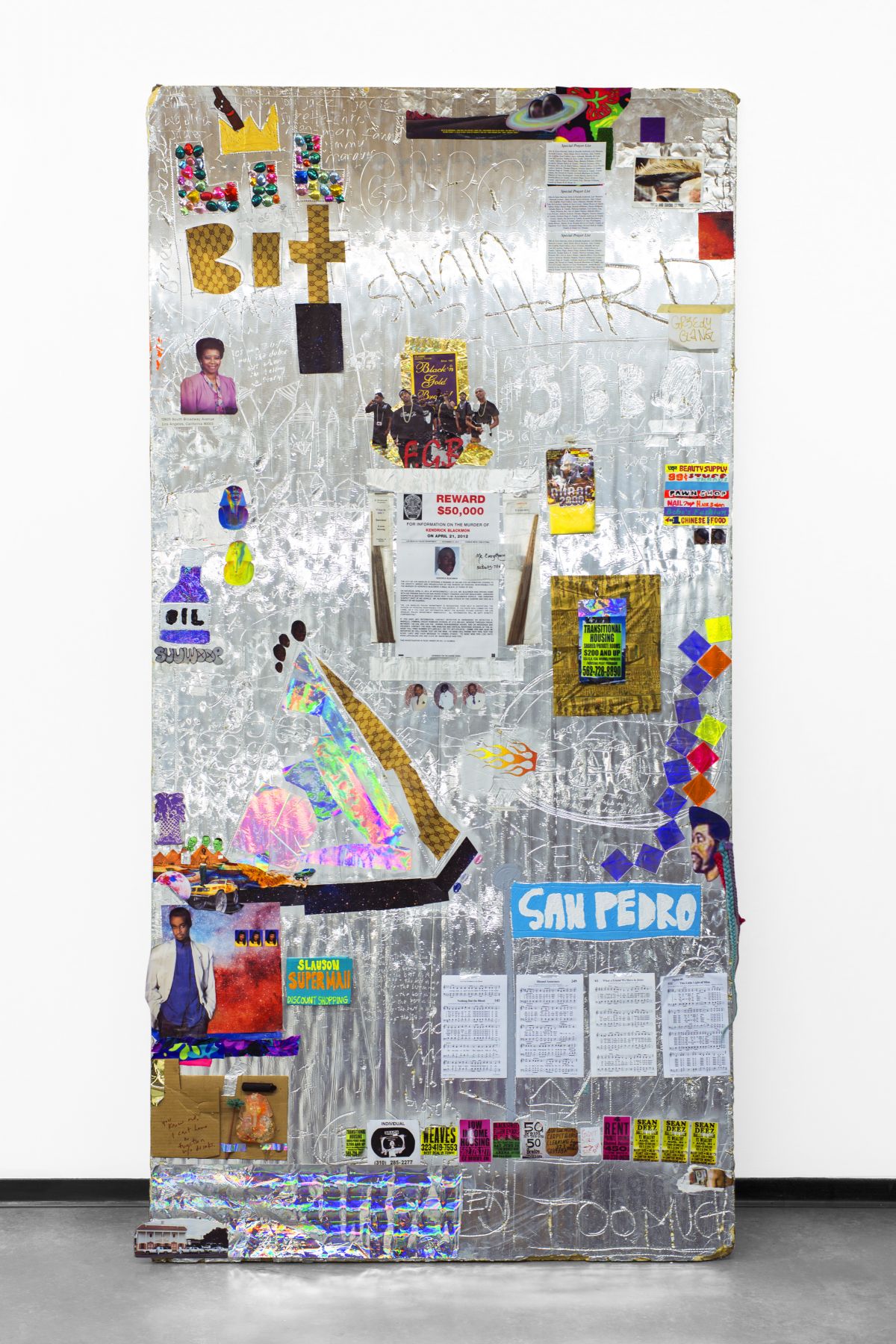 Currently on view at David Kordansky Gallery in Los Angeles through March 14, if you're on the left coast, be sure to make it in. Also, if you're curious for more, this LA Times article about Lauren will give it to you.
And there you have it! There is, of course, plenty more recommendations on black artists that I admire, but I wanted to provide a handful of those whose work I can readily direct you on where to see it. You can follow along with me while I catch as much as I can as often as I can @sean_arternal and LinkedIn