How Anti-Money Laundering Regulations Will Help Democratize Art Collection
Anti-money laundering (AML) regulations might help increase transparency by demanding galleries to list their prices. This would help democratize the art world by giving a wider group of collectors access to art.
In 2019, Artsy released The Online Art Collector Report, which showed that millennials are increasingly interested in buying art, while nearly 30 percent of all collectors buy art online because pricing is more transparent. Unfortunately, although more galleries than ever are creating online viewing rooms, not all of them are promoting price transparency. According to the report, this lack of access to pricing isn't just a minor roadblock to collectors trying to buy art — it actually prevents them from making purchases.
I happen to be one of the many young millennial collectors who is also interested in transparency. Since the onset of COVID-19, I've spent many long hours of my pandemic-induced isolation scrolling through Artsy and other online galleries, only to find that many of the artworks I'm most interested in don't have listed prices. Frustrated, I keep scrolling until I find an artwork I like that is accompanied by a number and dollar sign.
Not once have I reached out to ask the price. Apparently, I'm not alone. The Artsy report stated that no matter if they are in a brick and mortar gallery or an online viewing room, collectors don't feel uncomfortable asking for the price of a work. Further, the report said: "they often opted not to ask at all, in order to avoid the potential embarrassment."
Collectors want price transparency. So, why all the caginess, particularly online? I mean, traditional brick and mortar galleries are renowned for their lack of transparency — some gallery owners even pretend that prices of art aren't displayed because they might dissuade gallery-goers from critically viewing the art.
But I think we can all agree that the real reasons for a lack of transparency are often a lot shadier. For instance, being secretive about pricing means spouses and tax authorities can't learn the details of a purchase. Unlisted prices also means that art can be sold at different price points depending on the collector — or not sold at all to other collectors at all based on income, prestige, or even race.
Uncomfortable yet? So am I. Fortunately, new anti-money laundering (AML) regulations might help increase transparency by demanding galleries to list their prices. This would accomplish more than just making me a happy collector — it would help democratize the art world by giving a wider group of collectors access to art.
Inequities in the Art Market
Since the 1960s, regulatory agencies have been fighting to make galleries post prices. The Truth in Pricing law, enacted in New York City in 1971, mandated that all retail stores, including art galleries, conspicuously display prices.
Yet gallery owners were quick to protest, and the law wasn't enforced. In 1988, the New York City Department of Consumer Affairs said that it would start enforcing the law. Angelo J. Aponte, the department's commissioner, said: "This is a town made up of people in the middle class who want to make investment purchases. They are entitled to know what their purchases will buy them without being subject to the vagaries of mystery, theater, and snobbery."
Yet three decades have passed, and galleries both in and outside of New York City are still getting away with not listing prices. This is because the issues are far more serious than basic snobbery, and more to do with the fact that galleries, museums, and high-net-worth collectors in the inner-sanctum of the art world have determined among themselves what — and who — is valuable. And the "who" in this case doesn't look anything like me, a Black man, but instead looks like the white collectors and art purveyors who have for generations peddled taste to the Western art market.
Aponte said that collectors shouldn't be "subject to mystery, theater, and snobbery." While this is true, I'll also venture to say that none of us should be subject to classism, inequity, and racism. After all, without public pricing, what's preventing a gallery from selling artworks at lower price points to its longstanding white collector clientele than to a newer Black collector? And who can say that this doesn't happen on the regular?
In an interview with The Art Newspaper, Karen Jenkins-Johnson, a Black gallery owner in San Francisco, says, "The galleries and museums want our culture but not our people." She adds that the problem is so bad, "Black collectors are now being shut out of collecting [B]lack artists. This is a generational wealth issue, as well as white gallerists catering to their clients. They don't want to lose these clients, so they provide them with access over [B]lack collectors who are entering the marketplace."
Stay up to date on the latest from ARTERNAL
Greater Access to the Art Market
Until now, high-net-worth collectors and criminals alike have been given preferential treatment as dealers and other art industry professionals use loopholes to make it possible for them to buy art. This was due to a lack of anti-money laundering regulations that didn't require dealers to identify or register who bought art — this meant that embezzlers and the uber-wealthy could use shell companies to hide their purchases.
Yet on January 1, 2021, the US Senate passed into law the Anti-Money Laundering Act of 2020 (AMLA), which will require art and antiquities dealers to follow new reporting and record-keeping requirements.
The law means that galleries will need to change how they do business — but it doesn't mean collectors can't expect the same high level of service. Sure, collectors will no longer be able to hide their identities. But unless you're an embezzler, a tax evader, someone hiding a purchase from your spouse, or yes, even a racist hoping to uphold the status quo, why would this matter? What's important to most collectors — no matter their walk of life — is the ease at which they can make a purchase.
ArtTech will help all collectors — not just the wealthy old guard — receive white glove treatment. For example, CRM tools and automated platforms will help galleries collect, stores, analyze, and automate operational processes. This will give galleries more time to focus on customer service.
The Democratization of the Art World
Last year, collectors visiting Frieze London's first online-only fair noticed a big difference from previous on-site fairs: Nearly every price was listed. Other galleries have followed suit, offering a transparency that was largely absent prior to the pandemic.
Elena Soboleva, director of online sales at David Zwirner, told Artnet News, "Having a price visible to all audiences, not just VIP collectors, who were the only ones privy to that information in the past, moves the art world into a positive and more open direction."
To date, price transparency is mostly seen in online galleries — but it's not ubiquitous. Yet as young millennial collectors like myself get increasingly comfortable with this democratization, we'll start demanding to see numbers as we visit on-site galleries. This will effectively break boundaries, and it will set a new precedent that opens the field to even younger generations of new collectors.
You might also like these articles:
Interested in taking your gallery to the next level? Contact us today to learn more.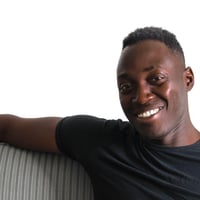 As Growth Product Manager, leading the growth process where software team are solving business problems. As well as reducing barriers to friction for customers. Recent global events have forced art professionals to revisit their business models, focusing on digital platforms to sell art. As a tech-first person in the art world, John is anticipating the arrival of a very different art world through Art + Technology.