What Lessons WallStreetBets Holds About Millennials and the Art Market
A Recent Reddit-Powered Stock Run-Up Highlights How an App-Enabled Generation Invests — and Collects
A Recent Reddit-Powered Stock Run-Up Highlights How an App-Enabled Generation Invests — and Collects
"There's an app for that" — the one-time advertising tagline — has become something of a de facto mantra for millennials, the highly internet-connected generation whose members have increasingly taken to smartphones to live their lives, from speed-dating and food delivery to streaming movies and TikTok dance moves — and even more so in the chaotic, uncertain times of COVID-19.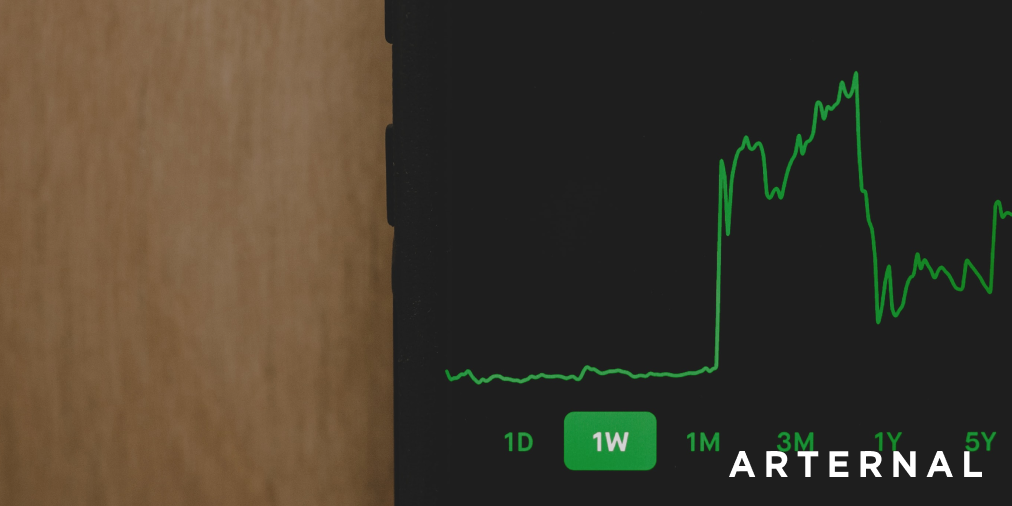 Convenience and immediacy are some of the most desired characteristics of successful apps, and it was only a matter of time before millennials created their own internet-fueled stock-market rally in shares of electronics retailer GameStop — signaling the extent to which online information is valued and utilized, with ramifications reaching into the art world and beyond.
The recent run-up in GameStop (GME) stock, which saw prices swing from a 52-week low of $2.57 per share to a brief peak at $483, was fueled by little more than hype via Reddit message board WallStreetBets, an online community of millions of mostly millennial users who share market insights and memes and brag about winning (or losing) financial bets. Enthusiasm for GME shares began to build in mid-2019 and spiked in January amid a surge in interest in the potential profits they could make by opposing the short positions that hedge funds had made before plunging 72 percent over two days. In the process, many millennial traders realized their economic power and highlighted the historically unique intersection of the information age and the generational transfer of wealth from baby boomer parents.
The recent investing parable highlights ways in which millennials differ from their predecessors, both in their economic prowess and their embrace of technology. Their economic power extends beyond fintech — and into the art world — as the global COVID-19 pandemic has upended both economic markets and face-to-face interactions. As the millennial buyer's journey continues to evolve, the challenges for art industry professionals will involve managing the vast amounts of data produced by various apps and communication tools.
Yet these challenges also present opportunities.
Millennials Move Into the Online Art Market
In 2020, auction houses Sotheby's, Christie's, and Phillips moved more of their art sales to the internet in an effort to help buoy a market hindered by coronavirus restrictions around the world.
The Wall Street Journal reports that Sotheby's held 380 online-only auctions in 2020, garnering $575 million in sales, up from 129 online sales and $80 million a year earlier. A report by Art Basel and UBS found online sales accounted for 37 percent of the art market in 2020, up from 10 percent the previous year.
The online sales have been popular with under-40 collectors, a group that has doubled in size from 2019 to 2020, according to Amy Cappellazzo, chairman of Sotheby's fine art division.
Cappellazzo also notes that the majority of younger bidders are comfortable bidding via an app instead of on the phone, many hail from the tech industry, and they seldom ask to see condition reports. (In this latter regard, millennial art collectors and Reddit traders show a common thread in how little the fundamentals — or provenance reports — matter to some.)
Suzanne Gyorgy, who leads Citi Private Bank's art advisory and finance team, tells the Journal that she warns younger clients about bidding wars, "Buying art is easier than selling it, and that can be a painful lesson to learn."
The detail suggests a degree of short-termism among millennials, not unlike the GameStop stock frenzy of early 2021.
While it remains to be seen how long some current trends will persist as millennials grow increasingly sophisticated in their art-buying (and stock trading) habits, the shifting demographic of art collectors is certain to accelerate in the coming decades.
As such, dealers increasingly have reason to incorporate data-driven tools to help them understand their customers, now and into the future, and develop marketing strategies to meet them where they work and play online, from Whatsapp and Snapchat to Instagram and Twitter.
The New York Art Market Report estimates that millennials account for 10 percent of collectors in the city, while comprising 28 percent of its population. Notably, women represent 71 percent of millennial collectors, nearly double the proportion for collectors belonging to the Generation X, baby boomer, and silent generation groups.
Other estimates cited by Art Market Guru find that under-40 collectors make up as much as 27 percent of the market, a shift that demands, at the very least, an understanding of popular apps used by millennials.
Stay up to date on the latest from ARTERNAL
How Millennials View Art as a Component of Wealth
Analytics firm Wealth-X found in a 2019 report that more than $15 trillion in wealth will transition from baby boomers to millennials by 2030, the greatest such transfer in human history. The shift brings into focus a couple of critical components that will affect the future of the art market: Millennials' understanding of art's monetary value, and the changing tastes of under-40 collectors.
Drew Watson, an art services specialist at Bank of America Private Bank, characterized post-boomer collectors as having "more of an awareness of the financial component of art."
In fact, millennials were more than twice as likely than earlier generations to view art as a financial asset, according to 2018 data from Bank of America's U.S. Trust Insights on Wealth and Worth report.
Perhaps not surprisingly, the popularity of reality shows that highlight the flipping of real estate and storage units, combined with the gamification of financial and dating apps, align with a greater tendency by millennials to buy art online and flip it.
Understanding and Planning for a Wider Diversity of Art Collectors and Artists
Already more likely to see art as a financial instrument and more at ease buying art online, millennials appear to be more open to art flipping for a profit.
One example of the practice that made headlines nearly a decade ago was Jean-Michel Basquiat's "Warrior," which sold three times at auction between 2005 and 2012 — climbing in value during that period by 450 percent, to nearly $9 million.
Yet a contemporary analysis showed that art flipping hadn't changed much beyond a few examples. While the appetite for the practice might appear to be growing, it's not commonplace.
Regardless, for art dealers and galleries in an interconnected world, the imperative has rarely been clearer: It is necessary to understand the critical shifts in how different generations of collectors view art, consider its value, and purchase works.
Acknowledging that various shifts are occurring simultaneously, dealers would do well to adopt digital tools to help them store and analyze the new data streams being created around sales, marketing and trends, as well as communicate in ways that might seem innovative today and will be standard in the future.
You might also like these articles:
Interested in taking your gallery to the next level? Contact us today to learn more.